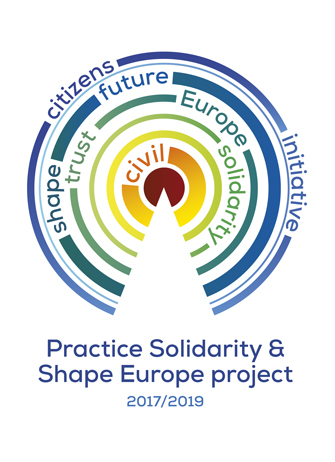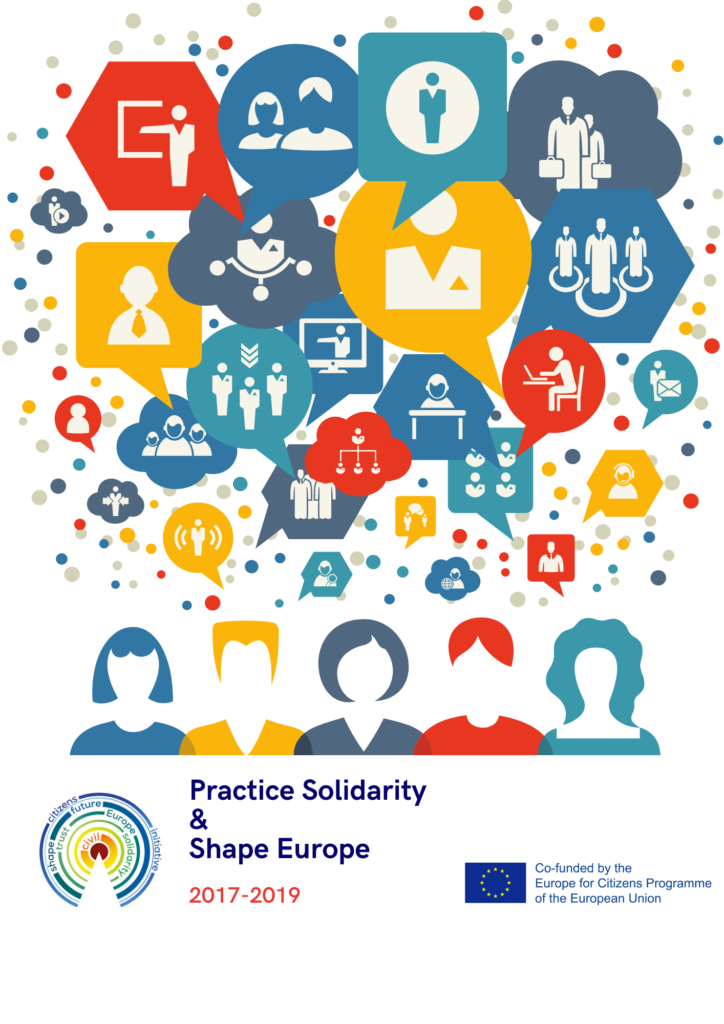 Practice Solidarity and Shape Europe is a project initiated and coordinated by European House Budapest. Europe has arrived at a turning point today when narrow national interests, anti-EU sentiments, populist views are on the rise. This situation cries for responses and with our programme we turn to the most concerned: citizens. We intend to approach, talk and engage in discussions with ordinary citizens both with those who believe that European cooperation and the European Union is essential in solving these challenges and with the not 'converted' ones, those who are indifferent towards European issues, who are disappointed, disoriented or even having hostile attitudes. But they are all European citizens!
By applying various innovative participatory and communication methods we plan to conduct discussions with citizens on topics which are high on the political agenda when speaking about the future of the European project:
Project partners:
HU European House – project coordinator
AT Interessenvertretung Gemeinnütziger Organisationen
CZ Agora CE
DE Bundesnetzwerk Bürgerschaftliches Engagement
DK Nyt Europe
FR Maison de l'Europe de Paris
IT European Movement Italy
RO Associatia Pro Democratia
RS Local Democracy Agency Subotica
SK Slovak Foreign Policy Association
The project's info template and the project leaflet give you an overview of project activities.
If you would like to have a glimpse to our activities please don't forget to have a look at project concluding publication.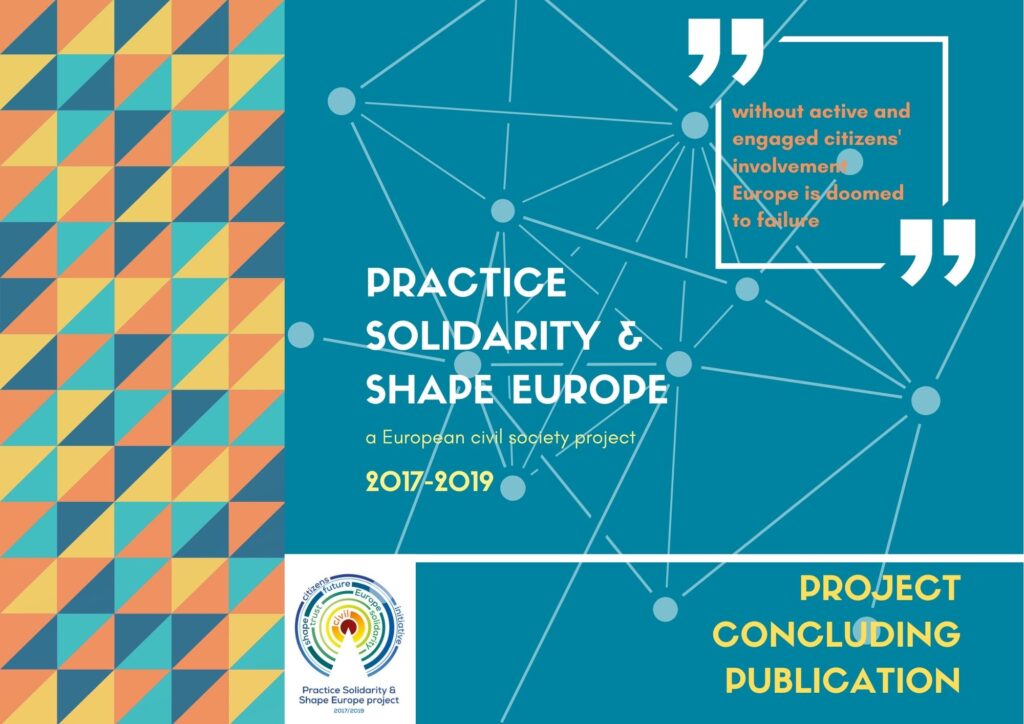 The project is co-funded by the Europe for Citizens Programme of the European Commission.