The European Week of Regions and Cities is the annual meeting of local, regional and European stakeholders.
Under the slogan "Restart. Europe. Together", the 18th edition of the #EURegionsWeek was the very first digital event and had a record number of 12.000 participants during the 3-week period. The event focussed on three themes:
5-9 October: Empowering citizens
12-16 October: Cohesion and Cooperation
19-22 October: Green Europe
The Shadow Report project was presented at the European Week of Regions and Cities 2020 on 8 October 2020 where the first concept note of the project was shared with interested participants.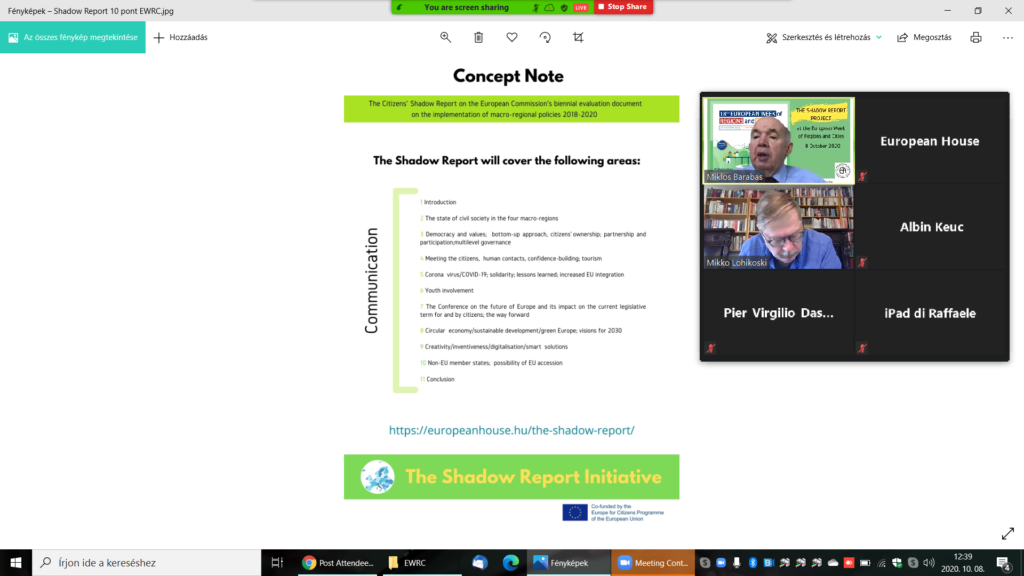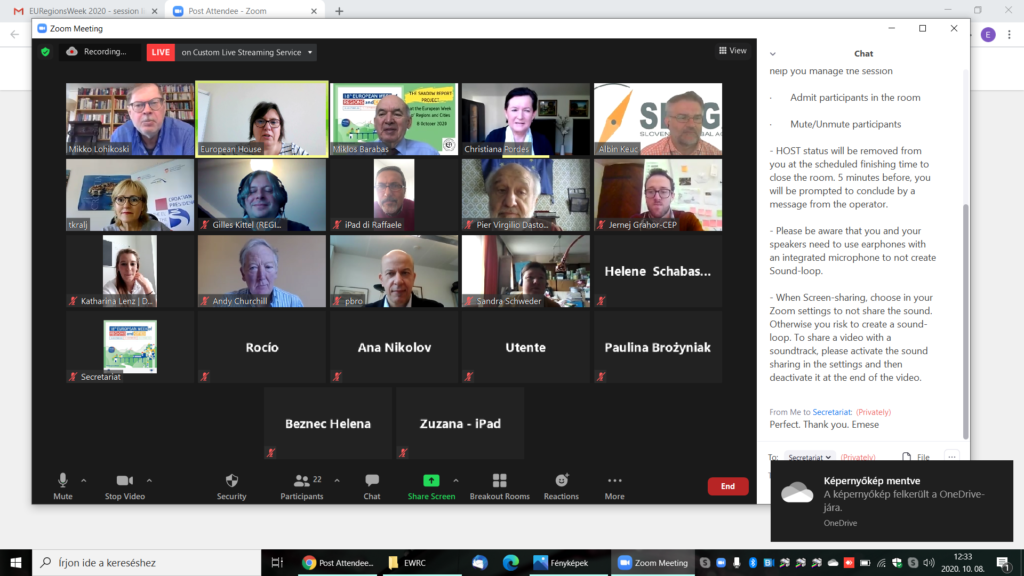 Final facts and figure on the EWRC 2020 here.