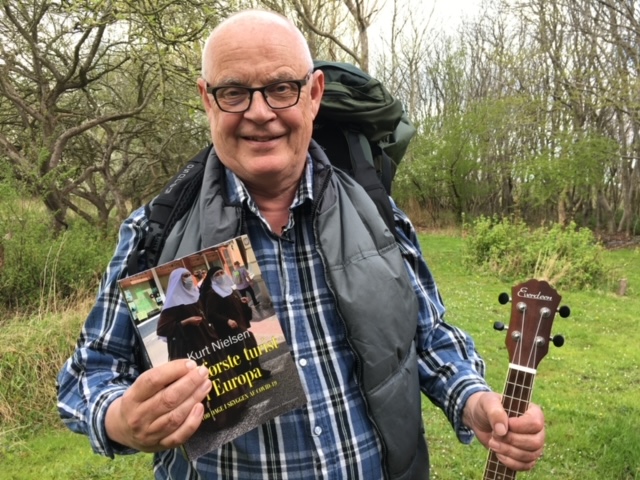 Following the footsteps of famous Danish travellers, Kurt, our ageless and energetic colleague started his roud trip the morning of 17 May 2021 from the Island of Mors, Denmark. With this special section of our webpage you can follow on a daily basis what happened (and what not) to our 'special envoy' on his Meeting Europe encounter. His trip is part of our Shadow Report project. Good luck and take care, Kurt!
17 May 2021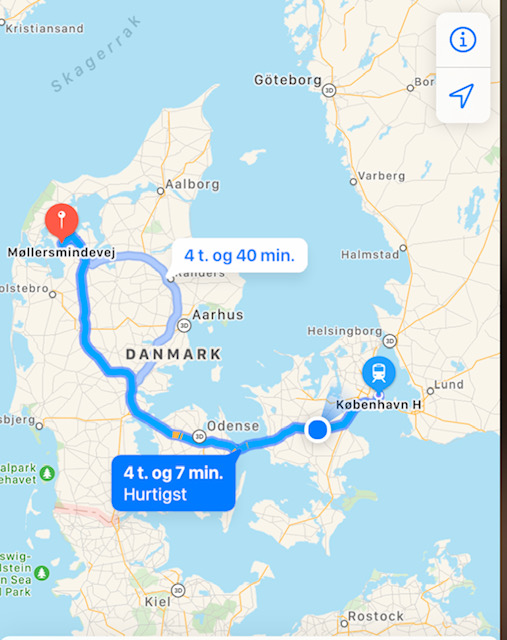 I have to stop in Copenhagen. I need to get tested before I go to Sweden and I must show a negative coronatest at the border to Sweden. It is a bit strange. In Denmark I can just show my corona passport and I can go everywhere, restaurants, bars, museums, theaters and even Tivoli here in Copenhagen. I was vaccinated two months ago. With the Pfizer/Biontech vaccine. They use the same in Sweden. But I cannot go to Sweden without a test. We need a European covid passport to make travel easy again!
18 May 2021
I met a man from Latvia at the central station. He only knew a few words in English. He should work with construction and someone would pick him up. He had no phone. I called some people in Latvia for him, but I didn't get in touch. I had to get a train to Sweden. I left and said good luck. He looked sad and lost.
19 May 2021
I am sitting at a bench in the Swedish spring sun with the view of the magnificient Kalmar castle. I am thinking at the past. On 17 June 1397 Erik was crowned as the king of all the nordic countries. The Kalmar Union as it was called was a masterpiece by his mother, Queen Margrethe I, the de facto ruler. The union lasted untill 1523, and was followed by centuries of war between Sweden and Denmark/Norway. Now we fight in handball, football, icehockey and skiing and some of us are members of the European Union.
20 May 2021
I rented a nice car and drove around the big Swedish island, Øland. It is long and slim. The southern part is Unesco World heritage. The unique landscape is formed by man, beast and nature throughout 5000 years. Today the EU helps to preserve it.
21 May 2021
When I sit on the train or bus I see people from all over the world. 22 precent of the Swedish population has a foreign background and 16 precent is non-western. More than 1 million emigrated from Sweden in the old days, many to the United States. Today Sweden is a sanctuary for refugees from all over the world. During the WWII it was for the Danish jews.
22 May 2021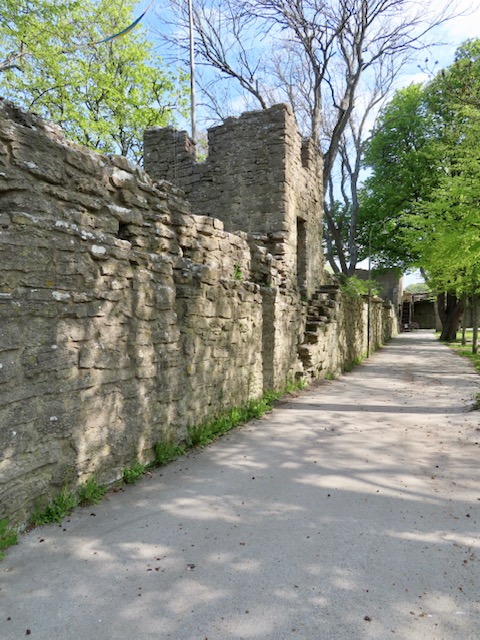 The Hansa was a trade union between independent cities in northern Europe, especially around the Baltic Sea. Visby at the Island of Gotland was one of the biggest Hansa cities. It traded with fur, fish, grain, silver and salt. The Hansa was dominated by the merchants of German Lubeck, who settled in Visby. A wall was build to protect Visby and there was many churches for the diverse population who lived there at its peak in the 12th century. In many ways EU is a modern child of the Hansa with a common market and easy trade. Today Visby is UNESCO world heritage because of its Hansa past and the impressive medieval city wall.
23 May 2021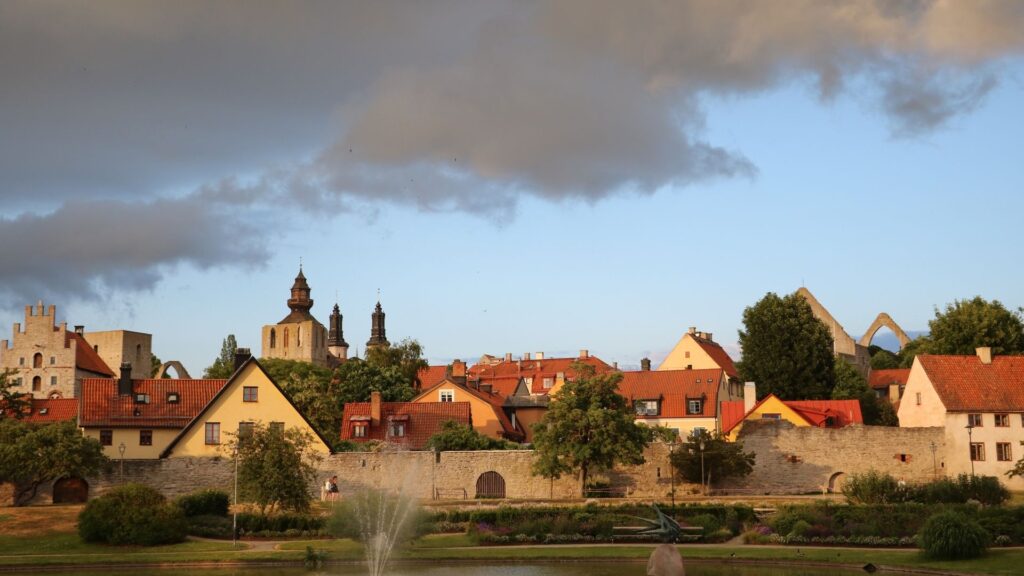 Every year in week 27 political parties, unions, employers, interest organizations, NGOs meet in the Park Almedalen in Visby at the island of Gotland. It started in 1968 when Prime Minister Olof Palme during his vacation at Gotland delivered a speach in the park. It is a week for democracy and open society. The idea had spread to my country, Denmark, where every year we have a people's meeting at the Baltic Island of Bornholm. The corona closed it this year too, but democracy and the open society will fight back. Next year there will be meetings again, hopefully.
24 May 2021
28 February 1986 Prime Minister Olof Palme was murdered in a street in Stockholm after he left the the cinema with his wife Lisbeth. The murder was never solved. The police had a suspect, put him in jail, but could not prove it. I remember it as a big shock. How could it happen in peaceful Sweden. Palme was an outspoken politician against apartheid, the Vietnam war and dictatorships. He loved Gotland and spend his vacations here.
25 May 2021
I stay in an Airbnb the next days. I prefer to stay like this or do couchsurfing. It is a way to get in touch with local people and the local communities. Fisksætra is close to Stockholm and I will go there the next days by train. The centre of Stockholm is only some few stops from here. I prepare my own dinner. I will make a Turkish meatpie, then spaghetti bolognese and a banana as dessert. I will drink light Swedish beer with it.
26 May 2021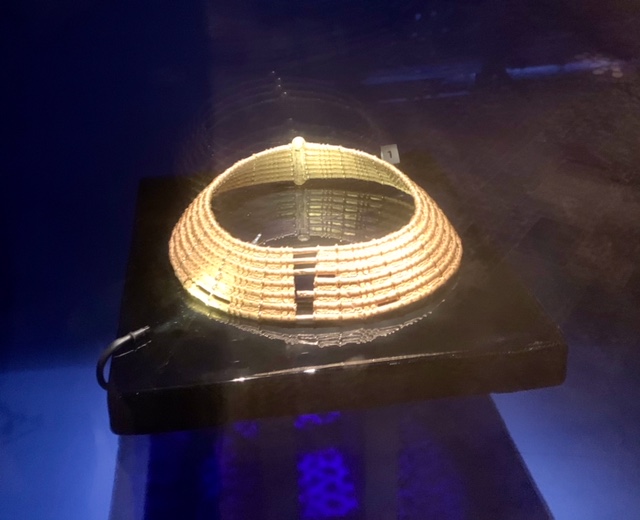 It has been a rainy day in Stockholm, hard rain indeed. You need waterproof clothes and an umbrella. One of the charms of the the Baltic Sea macroregion. You can have all seasons the same day. I went to the Swedish Historical Museum. You can follow the interesting history of Sweden from the prehistoric days untill today. In the 16th century Sweden was one of the big powers in Europe. I got shelter from the rain and learned more about Sweden. The entrance was free.
27 May 2021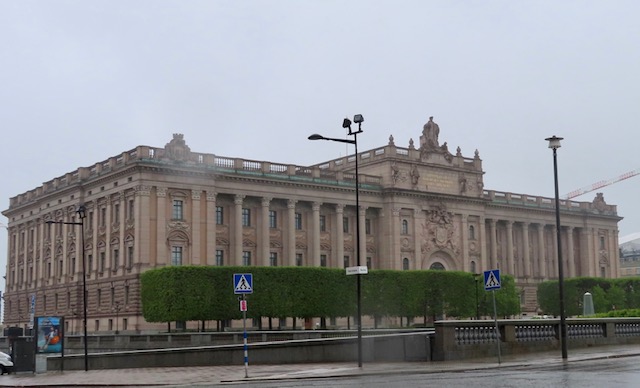 I walked by the Swedish parliament and the royal castle towards the old town, Gamla Stan, with many restaurants and cafés. I had a coffee and a cake and saw the European flag there and remembered that Sweden joined the EU in 1995 after a very close referendum. Austria and Finland joined the same year. I paid with Swedish kronor.
28 May 2021
I meet a lot of Beggars in the streets, in front of shops and stations and in the metro in Sweden. Most of them are Romas. I never give money to them, only when they play or perform. If you beg in Denmark you will be put in jail for two weeks. It has to be tried in the European Court of Human Rights. I met a nice man from Romania, who played. He had told me about 'good old days' during Ceausescu. You couldn't go to Sweden I said to him.
29 May 2021
I was in the Danish national television about my travel in Europe last summer and this trip too. The hosts were in the studio in Tivoli and I was in my room here in Uppsala. I played a song on my ukulele, so now I have been singing on national tv in prime time. The Santana song, Black Magic Woman. My parents would have been proud of me. They were listening in Heaven.
30 May 2021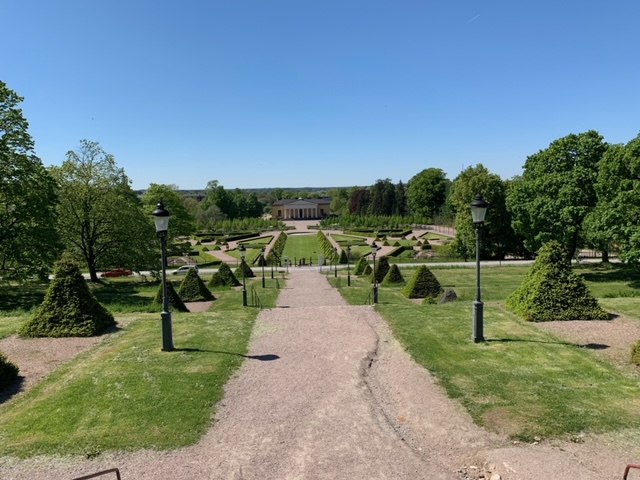 I met Richard from Ireland in Uppsala. He was here for an advanced cancer treatment at the University Hospital. One of the few places in the world it can be done. The treatment and the care were excellent. He stayed in a hospital hotel with his wife. Ireland is hit hard by the Covid and it has been difficult to get to Sweden. We talked a long time about our countries, life and doings. We had a nice view of the Botanical Garden.
31 May 2021
I went to Stockholm, where I go by Ferry to the Åland Islands. I needed a Covid-19 test despite I am vaccinated and I have an international corona passport showing it. It was very expensive, 100 euros for 5 minutes work. In Denmark you get it for free.
1 June 2021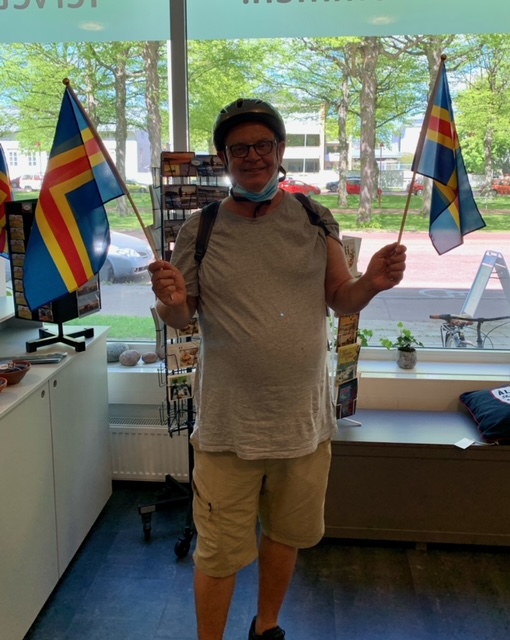 Åland (or Ahvenanmaa in Finnish) and its 6700 islands (all with separate names) became independent 100 years ago in June 1921. It is Swedish speaking and wanted to join Sweden. In 1921 it was decided by the new League of Nations that is an autonomous territory of Finland with its own parliament and government. And it was decided it should be demilitarized. I waved the flag for Åland and its 100 years of independence.
2 June 2021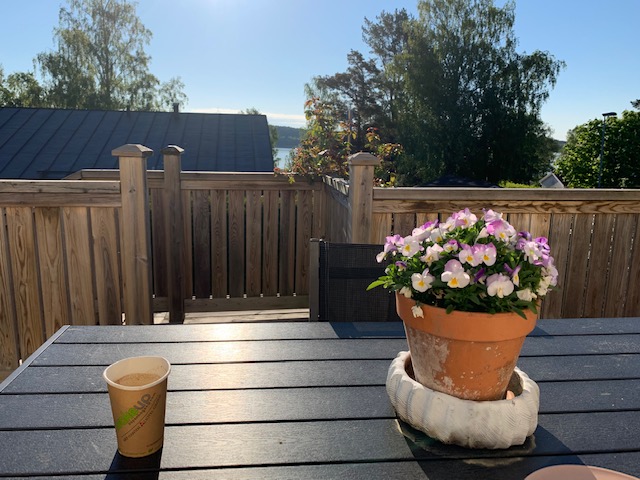 Morning coffee at Åland
3 June 2021
Åland has been and still is a maritime nation. I visited the big sailing ship, the Pommern, built in 1903 and sailed the seven seas. I followed a voyage to Australia in 1936 to bring wheat to England. A trip that lasted 9 months around the world. Now it is a very nice museum. Many of the countries around the Baltic Sea was maritime nations. And still is but the traffic has changed to containers, ferries and cruisers waiting for better times past the covid in the harbour of Mariehamn.
4 June 2021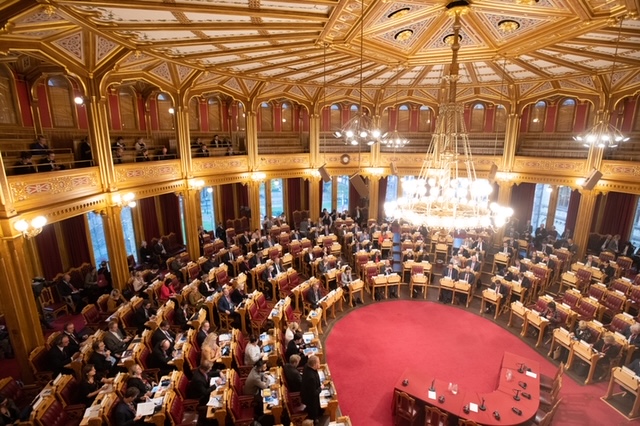 Åland became a member of the Nordic Council in 1970. The Nordic council is a parliamenty assembly with 87 members elected in Iceland, Norway, Denmark, Sweden, Finland, Greenland, the Faroe Island and Åland. It started to work in 1952. It promotes coorperation in the Nordic countries, especially in the cultural area. Beside of the Nordic Council there is a Nordic Council of Ministers from the 5 Nordic states. My question: have you ever heard of the Nordic Council?
5 June 2021
I went to Kastelholm Castle by bike. The weather was perfect with a light breeze, but 50 km are a long way for an old Danish man. My legs hurt. The Castle has a long history and many Kings and Queens have been there, even Peter the Great, the Russian Tsar. I met a German, who took care of the old prison, White Beared. She had learned Swedish. There where too many cars at the road. There was a warning against moose crossing the road. I wonder how they got here. Longdistance swimming in the Baltic Sea?
6 June 2021
Tomorrow I leave Åland and go to mainland Finland. It has been a very pleasent visit. The weather like in the Mediterranean. I think I could live here.
7 June 2021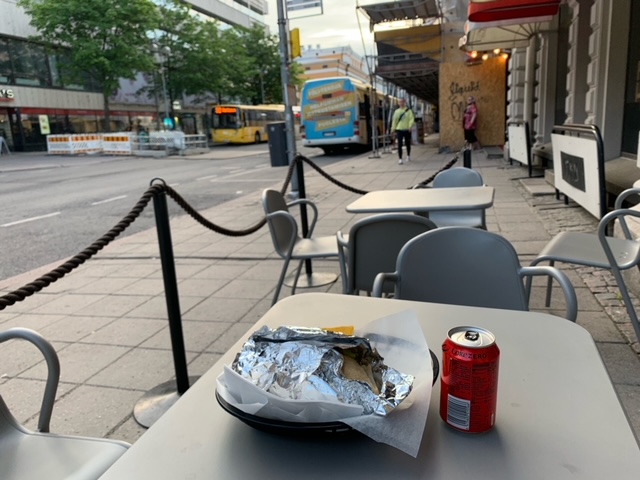 I sailed by ferry through the biggest achipelago in the world. From Mariehamn to Turku, mainland Finland. The Police took me aside and asked me about the purpose of my trip. I showed them a fine letter from Miklos and the European House telling about our project and they let me in. Now I am a happy man having Mexican food in Turku.
8 June
I ask people if they have heard about the strategy for the macro-regions. Nobody knows, but when I tell them what it is, they think it is a splendid idea. I talked with Marcus about it here in the airbnb in Turku. He liked it too. He is an unemployed pilot. Laid off because of the corona crises. Now he is painting houses in Turku, but he hopes to be airborne again soon.
9 June 2021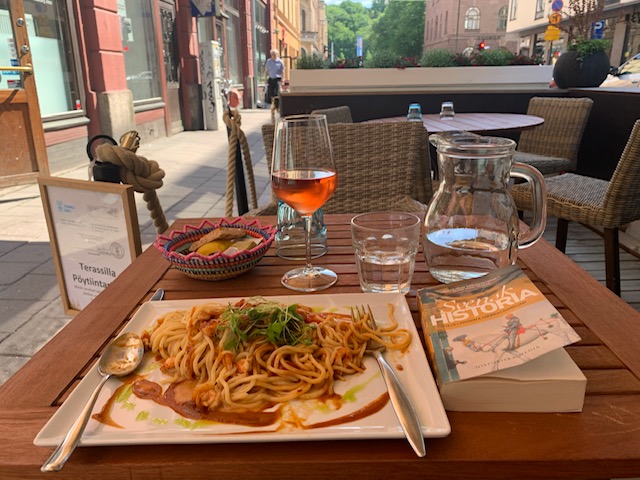 I had lunch in Nomad food&wine. I talked with the owner and chef. He is from Senegal, but was trained as a chef in Italy. He came to Finland some years ago and worked in Italian restaurants. He opened the restaurant two years ago, the dream of his life. Then he was hit by the lockdown. He could not get any support because it was a start up. He survived by making take away food. Now he is ready for a new start. It is modern Italian fusion food with inspiration from all over the world and food made from basic and with local ingredients. It was delicious. Food for a modern nomad like me.
10 June 2021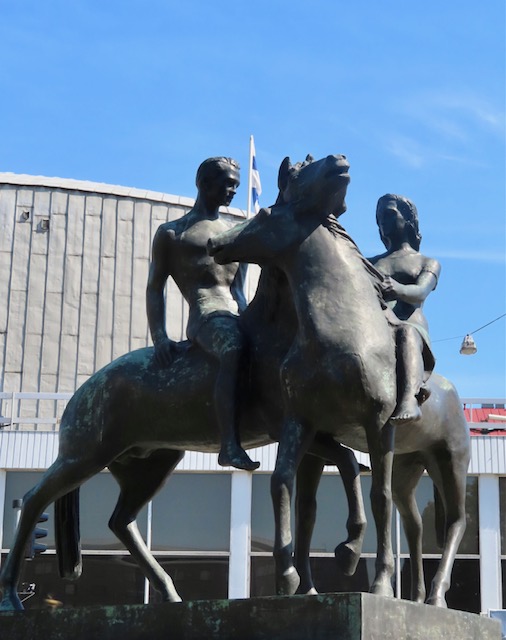 In the weekend Finland has regional and local elections. I met candidates for the position of Mayor in Turku, the second city of Finland. One wanted to support local business more, one wanted fewer cars and more lanes for bikes in the city. One wanted to get rid of the EU. I asked if they had heard about the strategy for the macro-regions of the Baltic Sea region. They had not, but they tought, it is a splendid idea.
11 June 2021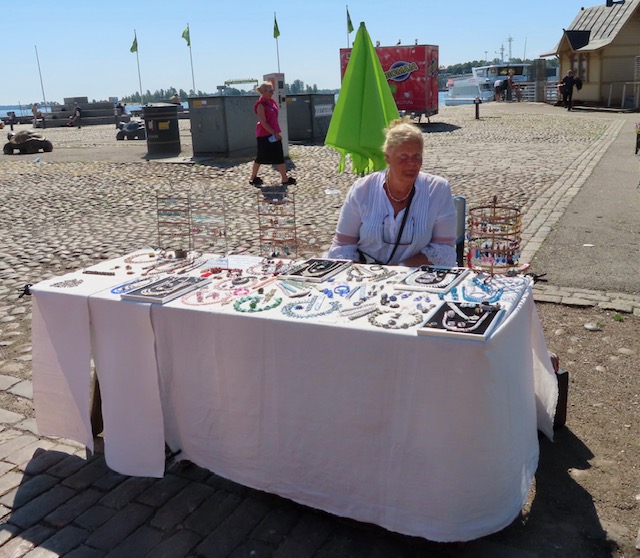 I met a nice woman at the market square in Helsinki. She sells jewellery. She is Finnish, but lives in Germany. In the winter she makes her jewellery in Germany with stones from Austria. She sells it in the summer in Helsinki. Americans like it, but they are not here, because of the covid. She had a big parasol to protect her against the strong sun. She put it down, when I took the photo.
12 June 2021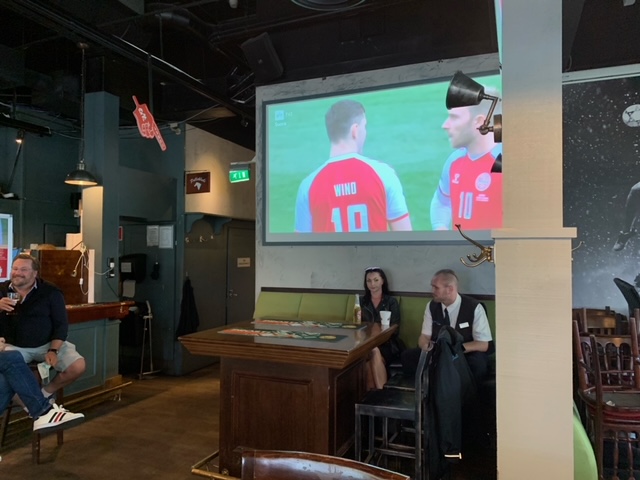 I was sitting in a sportsbar in Helsinki, Finland. Denmark against Finland in the European Championship in football. Suddenly the Danish Player Christian Eriksen collapsed and was resuscitated. The Danish team formed a wall of protection. It was very emotional and people cried. It seems Christian will survive. The match was suspended, but will continue later this evening. I will not watch it. I left the sportsbar with a lot of sympathy, when they heard I was Danish.
13 June 2021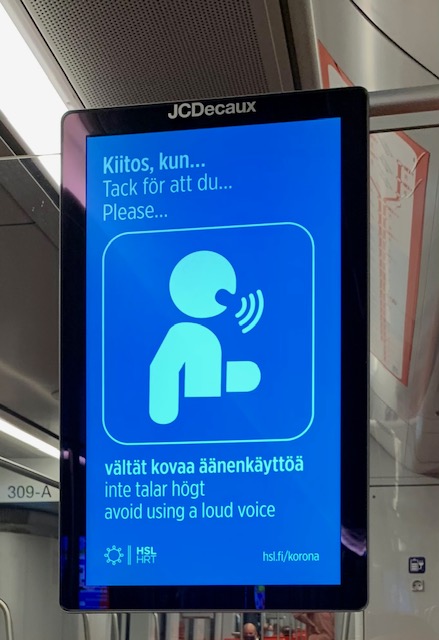 One evening two Finns meet. They sit in silence, the first suddenly says, PERKELE, (means devil ), after 5 minutes, the second responds, kyllä, it means yes, after 5 minutes the second says, PERKELE, and on and on it goes all the evening. The Finns are the happiest people in the world.
14 June 2021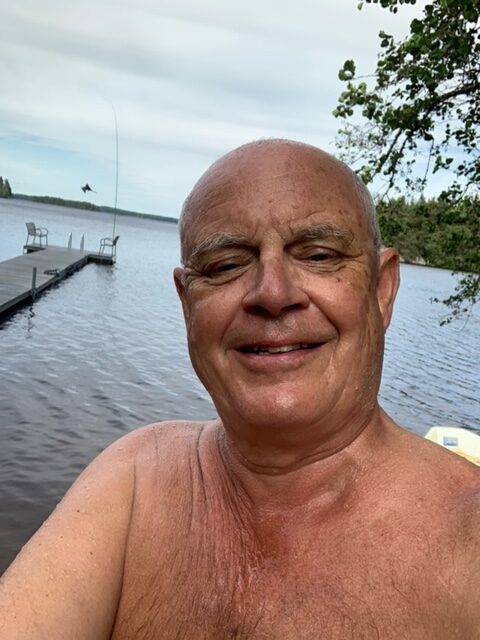 I went by bus to Savonlinna in the heart of the Finnish lake district. There are 188.000 lakes in Finland and I am staying in an airbnb by one of them. I had a nice swim. Refreshed with new energy.
15 June 2021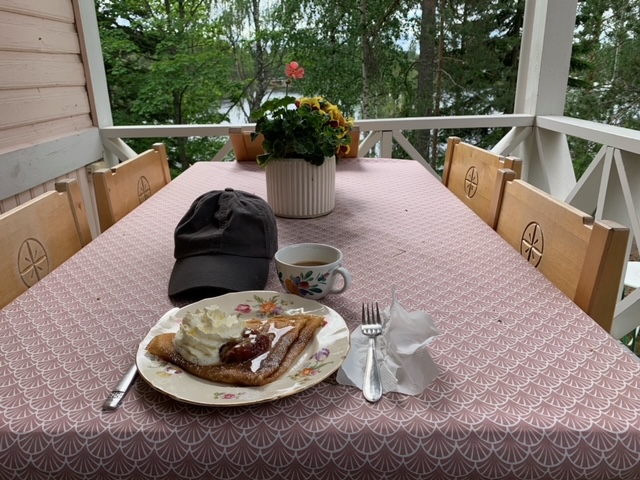 I almost got lost in one of the big forests in Savonlinna, Finland. But like a hungry bear I ended up in a pancake house and ate nice pancakes with strawberry jam.
16 June 2021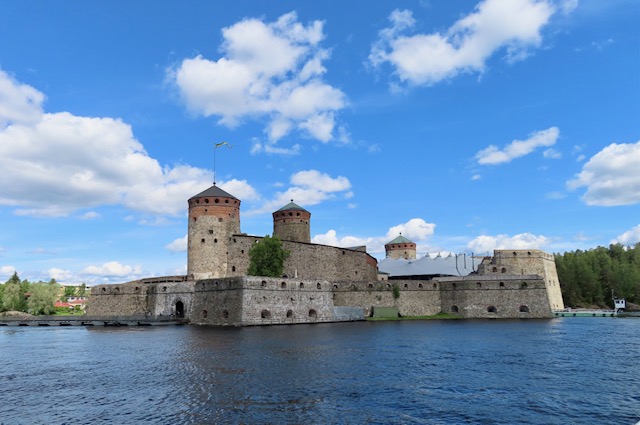 In the Saimaa lake you will find seals. When the ice withdraw 8000 years ago the connection with the Baltic Sea got lost. A group of seals was caught in the lake and they are still here. They swim around Olavinlinna Castle, especially when the famous opera festival is held in July.
17 June 2021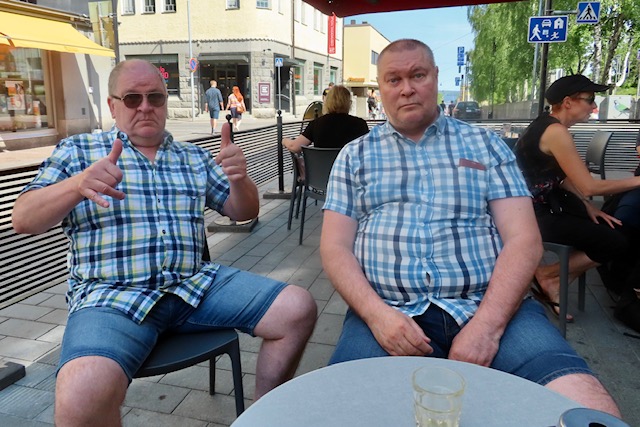 It is hot summer in Kuopio and I needed a cold beer. Two Finnish men invited me to their table. Then I noticed they were drunk. The one started speaking Finnish to me, the other could speak Swedish, but was not able to. They ordered a beer for me. After a while I asked if the would like anything to drink. One wanted a glass of Fernet Branca. He emptied it bottoms up. Then he started to cough for several minutes. People moved away, even his friend. When he had survived, I said goodbye. He was left behind with empty drunken eyes.
19 June 2021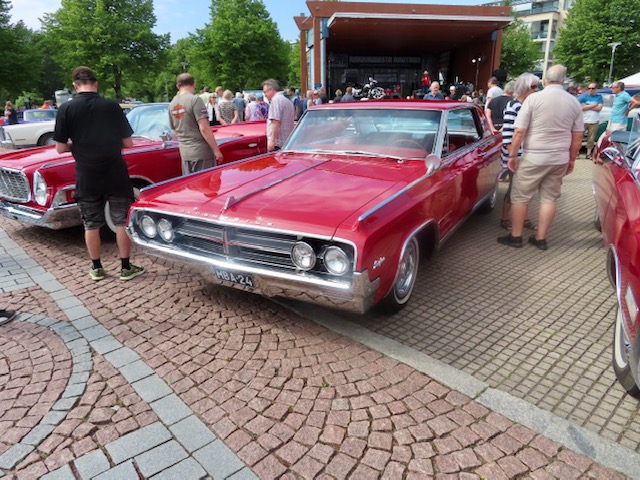 I met America in Kuopio East Finland. There was a gathering of old classic cars from the fifties and sixties, only cars from the US. There is a counterculture in Sweden and parts of Finland. In Sweden they are called "raggare". There will be a concert tonight, maybe I should have stayed and had a dance with the blonde tatooed Finnish ladies.
20 June 2021
Leonardo Da Vinci is visiting the art museum in Kuopio in 3D. There is a fine exhibition explaining the works of Leonardo. Who is who in the Last Supper? Is it Mary Magdalene sitting next to Jesus? If it is, where is John? Some creepy creatures were watching.
21 June 2021
I went to Oulu in the north of the gulf of Bothnia. From here I go southward again along the coast. When I arrived a thunderstorm started with strong wind, heavy rain and hail. I am close to the arctic circle, but it is tropical weather.
22 June 2021
Since 1996 there has been the Airguitar World Championship in OULU i Finland. Its a project for peace, when you play airguitar, you cannot fight a war. It has been cancelled last year and this year. In 2026 OULU will be the cultural capital of Europe. I plan to come back for the Championship that year. The great old Dane will perform Voodoo Child by Jimi Hendrix. I just tried the stage today. It felt good. I am sure I will be the champion 🙂
23 June 2021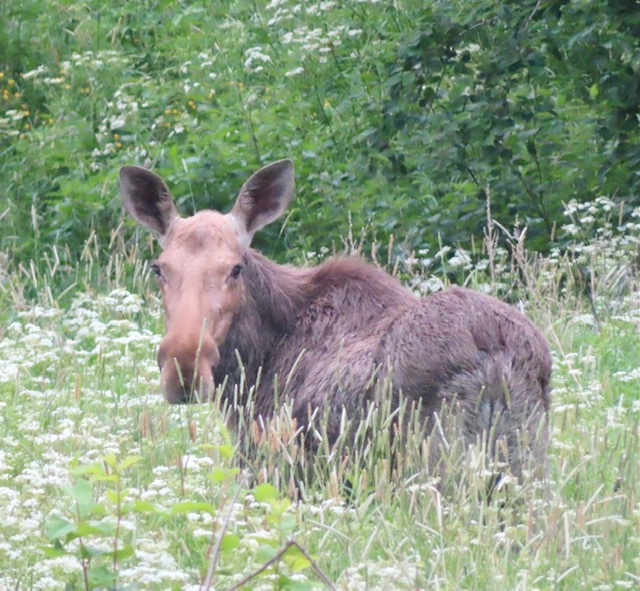 My host from the Airbnb in Vasaa took me for a trip around Vasaa. We suddenly saw a big animal looking at us, not very scared. It was an Elk or Moose enjoying the midsummer in Finland.
24 June 2021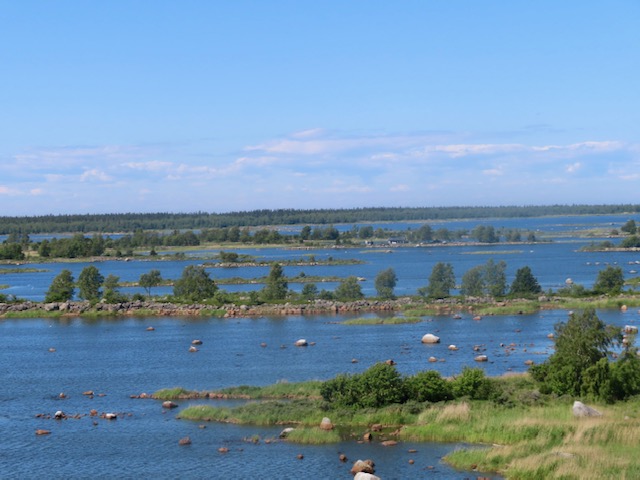 The Kvarken Archipelago in the Gulf of Bottnia the ground is growing one centimeter every year and it means that the archipelago is changing over time. That is the reason it has become a Unesco world heritage site.
25 June 2021
Midsummer is celebrated in Finland. It is a long weekend, when everything is closed. Finnish people are going to their holiday houses to be with family and friends. There will be good food, swimming and fishing and a drink or two. Only the cat is left behind.
26 June 2021
I went out to find a place to watch foofball and I ended up in a nice winebar in bag compagny with nice people from Russia, Portugal, Scotland, France, Italy, and Estonia. My head hurts, but Denmark won 4-0.
27 June 2021
The infrastructure in the Baltic states must be developped. They hope to build a fast train to Warszaw. Finland hopes to build a tunnel from Helsinki to Tallinn. These projects will bring to east Baltic Sea closer to Europe.
28 June 2021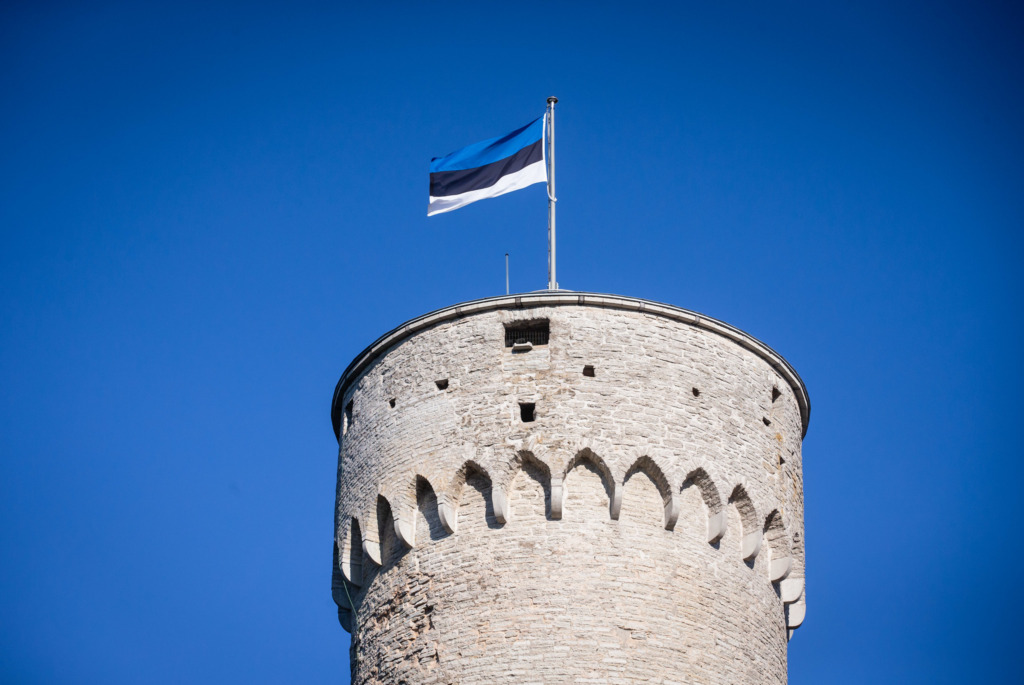 Estonia is a small country, only 1,3 million inhabitants. It has no doubts about the EU or Nato, and it uses the Euro. The more integrated they are the better. It is an important security policy. The big eastern neighbour can bite again.
29 June 2021
At the presidential palace in Talllinn, Estonia, you find four flags: the blue, black and white national flag, the European flag, the Nato flag and the UN flag. Estonia is proud to be an independent player of the world after centuries of oppression.
30 June 2021
Estonia was declared judenfrei by the nazis in 1944. In 1940 there was 5000 jews in the country. One third was deported by the Soviets in 1940 when Russia occupied the country, one third fled and one third were killed in the Holocaust after the German occupation in 1941. The Russians were back in 1944 and the occupation lasted until 20 august 1991. May we never forget.
1 July 2021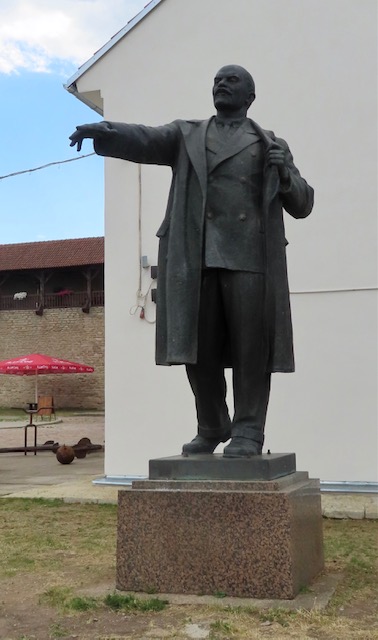 I went to Narva in Estonia. The most eastern town in the EU. On the other side of the Narva river you find Russia. I could not enter Russia because of the Corona restrictions. The Swedes built a big castle and stayed in Narva for centuries. I met Lenin. He wanted to enter Russia too, but he was not allowed. Political reasons they said.
2 July 2021
Every friday couchsurfers passing by Tallinn meet for a chat and a drink. We were from India, Estonia, Poland and Sweden. We talked about travelling, football and religion.
3 July 2021
I went to a nice concert in the Saint Nikolaus church. Violinsonates by Johann Sebastian Bach and organmusic by Arvo Paert. An age difference of 250 years, but you couldn't hear it. In the church there is a Dance Macabre painting reminding all of us that we will die despite our positions. You can almost forget, when your country wins in football.
4 July 2021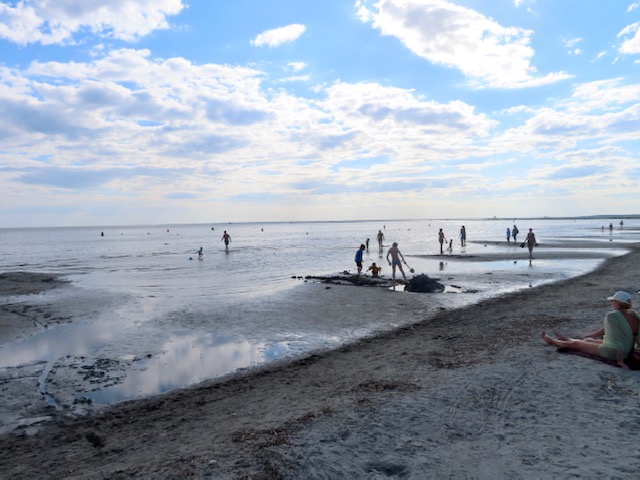 I went to Pärnu by the Baltic Sea coast. It is a very hot, like in south Europe and I went for a swim. I have to walk a while before I could swim. But it was nice too. Children were playing and building sand castles. This summer at the Baltic Sea is amazing.
5 July 2021
The Baltic Sea is the biggest dead sea in the world. Almost 70.000 square kilometers are dead. It is manmade and mainly from the fertilizers used in agriculture. It makes the seaweed grow and when it dies it goes to the seabed and rotten there using all the oxygen. The 9 countries around the Baltic Sea have signed the Helsinki Convention to protect the environment of sea and its ecosystem. But no one respects the convention. The citizens of the region have to tell the governments and the EU that they want a sea with life for the future generations. The region and the EU have the tools and the means, if they want. They can start to respect the Helsinki Convention. The dead sea must resuscitated.
6 July 2021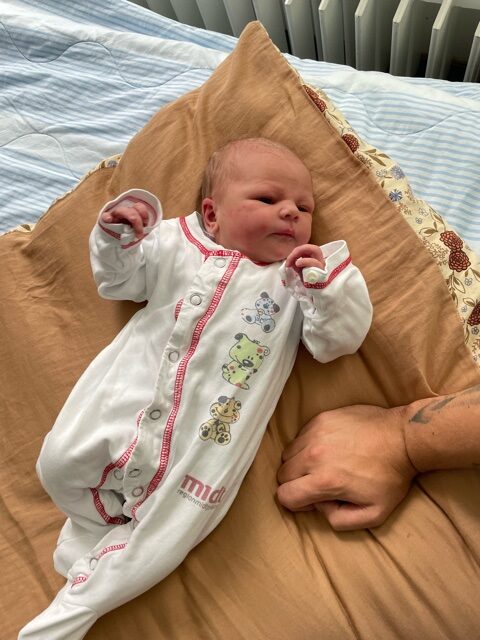 A little miracle happened today. My grandchild Vigdis was born. I will dedicate my next book, 'The Baltic Sea: Past, Present and Future' to her and her cousins Asta and Kalle. They are the future of Europe.
7 July 2021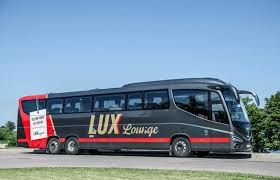 I went to Latvia. To enter I needed a special registration. I got a QR code back. When I entered the bus the driver asked for the code, my coronapassport and my passport. Then I could enter. He didn't ask for the bus ticket. No control at the border. In Latvia they use the facemask in shops and for indoor activities. I was told to wear it. It is strange how these rules change from country to country. Last time I used the mask was in Denmark.
8 July 2021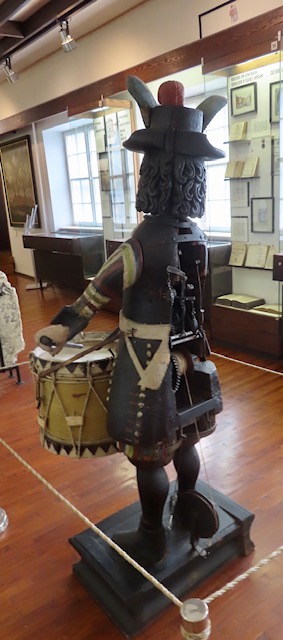 I went to the museum of history and navigation of Riga. I was the only visitor. More then 10 guards were looking after me. They were just sitting there in the heat and trying to survive. I met a mechanical drummer from an old Swedish army in Riga. I asked him if he had heard about the macro- region of the Baltic Sea. He didn't drum. Maybe he needs some grease.
9 July 2021
I visited the House of the Black Heads in Riga. It was built by the black heads, a guild of unmarried Baltic German merchants and warriors founded in the Middle Ages. Their patron is the black Saint Maurice. The house was bombed in 1941 by the Germans. After the war the Soviet occupants pulled the last walls down. The new Republic of Latvia decided to rebuild the house. It is a strong symbol of freedom and peace.
10 July 2021
Eduard Boschmann was the butcher of Riga. As a a nazi commander of the Ghetto he murdered many jews. He managed to escape to Germany and Austria and later to South America. Frederick Forsyth wrote a book about him, the Odessa files and a film too. He maybe died in 1977, but his ghost is still walking the streets of Riga.
11 July 2021
I did a voxpop in the streets of Riga. How would you improve the democratic nature of the EU, was my question. Some didn't want to answer and they almost ran away. Some couldn't speak English. One was afraid to answer. One said we should get rid of corruption. It is a big problem in Latvia. Another wanted more equality. A third wanted more rights for minorities like the Russians in the Baltic States. A last one wanted better politicians. Maybe we could educate the voters better ? Democracy is not holy cow, she said, but did not mention any alternative.
12 July 2021
I went from the capital of Latvia, Riga, to the capital of Lithuania, Vilnius. I knew which documents to show the bus driver, so I had no problems. The ride is 4 hours and I slept. There was a terrible noise in the streets of Riga after the football final, so I didn't sleep well. In Vilnius I got an Uber to my home for the next days. I like Uber but they are not allowed in Denmark. My host waited for me. Still very hot.
13 July 2021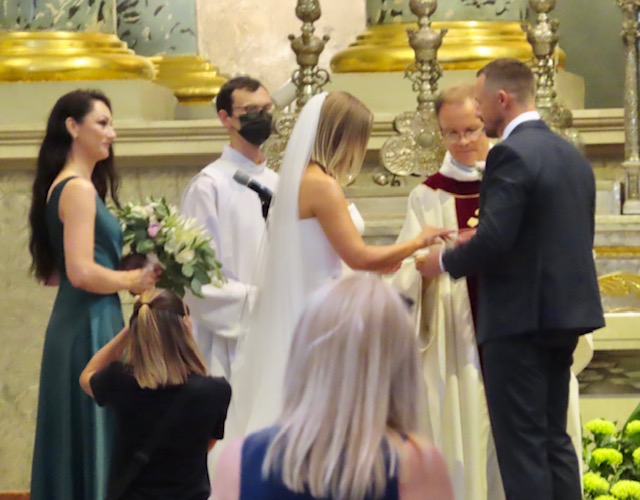 I went to the Cathedral of Vilnius. There was a wedding going on. I just sat down and attended it. I could not understand the words only a lot of Jesus Christ. When they said yes the guests was clapping, me too. When I left the chuch it started to rain.
14 July 2021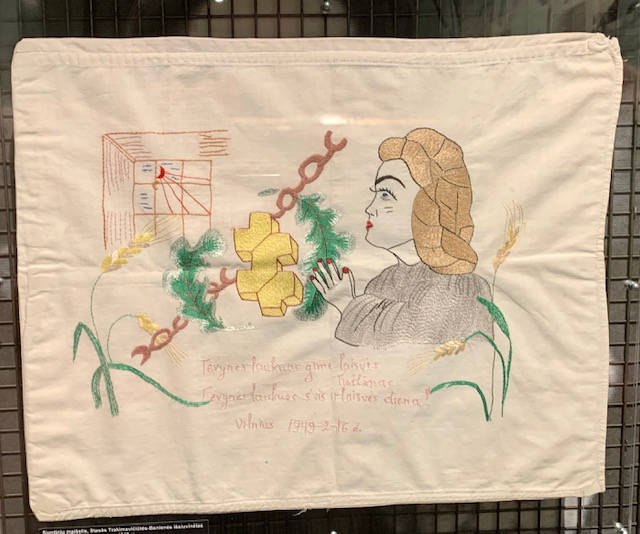 After the occupation in 1940 the local communists of Lithuania went to Moscow. The local newspapers wrote they would bring back Stalins' sunshine. A year later Hitler came with his ugly sunshine. There was no real sunshine only darkness untill 1990/91. The sunshine came back with democracy. And we must work hard to keep it shining.
15 July 2021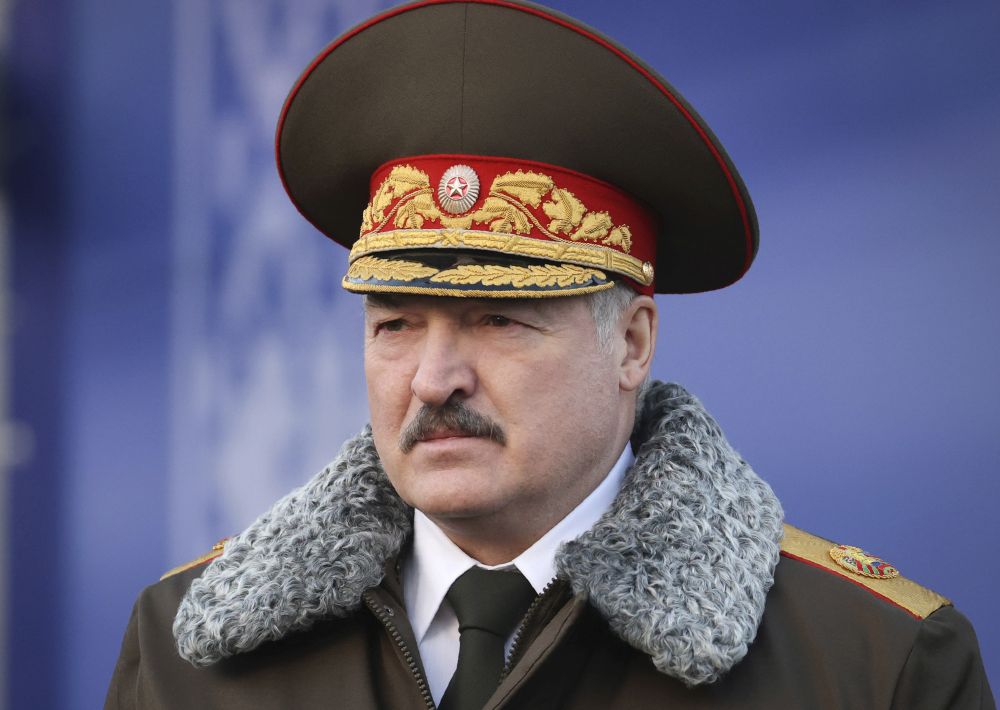 The dictator Lukashenko of Belarus sends migrants to Lithuania to destabilise the country and The EU. He is using all means to stay in power. He is an embarrasment for Europe and the World.
16 July 2021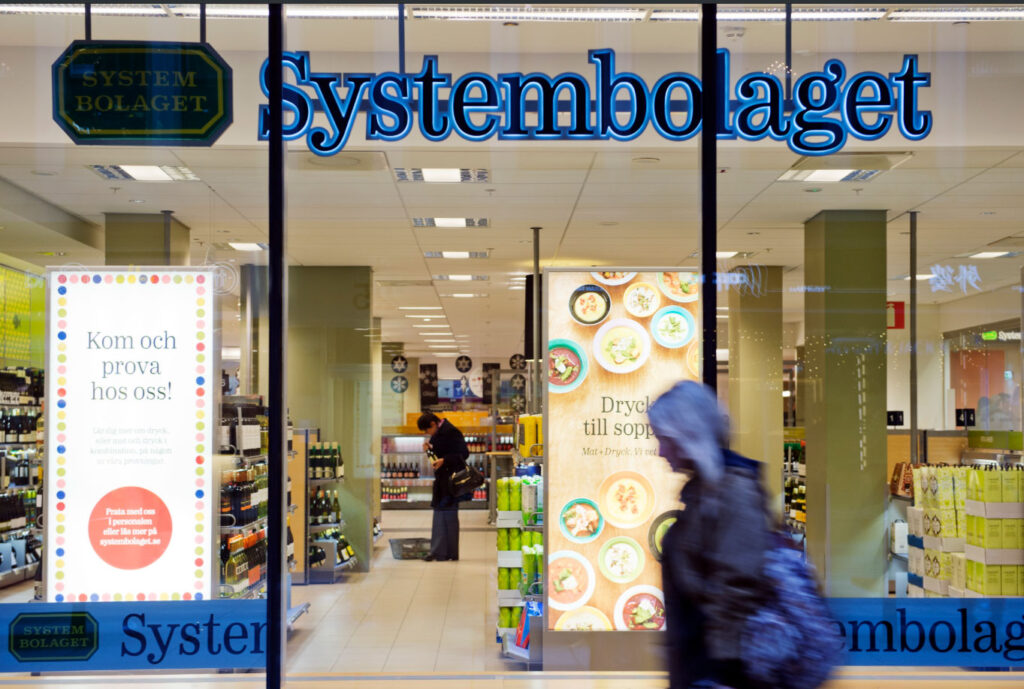 I wanted to buy some beer and wine for the coming hot days. To put in the fridge. But in the shop in Kaunas they don't sell alcohol after 8 pm, I was there at 8.01. Rules are different everywhere. In Sweden and Finland there are special shops, but you can buy beer, in Denmark restrictions only for kids and teens, the same in Estonia and Latvia. Tomorrow at 7 am I can go to the shop and buy. Prefer to sleep.
17 July 2021
The devil lives in Kaunas. He has got his own museum there, the Devils Museum. There is more than 3000 copies of him . As a kid he scared me, but now I think he is a jolly good fellow. Ready for a good party. I was told he was the evil, many times it is hard to tell what is evil and what is good. And we need the evil to know what is good.
18 July 2021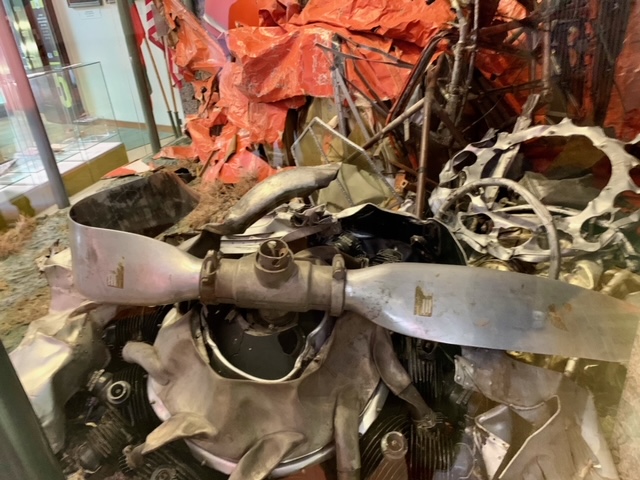 On 15 July 1933 the airplane Lithuanicos left New York for a non-stop trip to Kaunas in Lithuania. More than 7000 km. Two days later the plane crashed in present day Poland and the two Lithuanian pilots died. They were heroes and pioneers of long distance flying. Today we can fly safe and everywhere if a pandemia do not close the borders. You find the wreck of the airplane in the war museum in Kaunas.
19 July 2021
Kaunas is going to be the cultural capital of Europe in 2022. In 2021 there is no new ones, because of the covid. Kaunas is preparing with a lot of noice and road works. I hope the pandemia will not spoil the party.
20 July 2021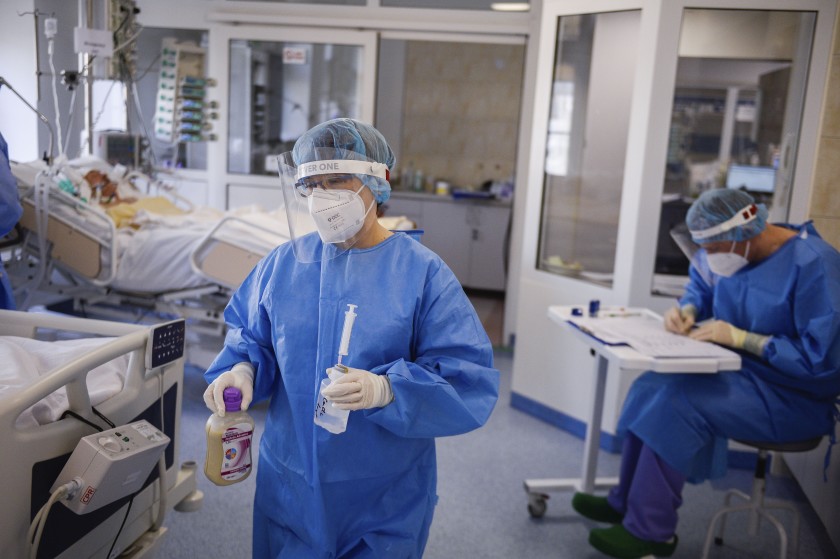 In have been in Warsaw several times. It has been on business trips to interview Polish doctors for positions at the hospitals, where I was the CEO. It was a way to facilitate the free movement of work in the EU. They had to learn Danish, the hard job, and of course we paid Danish salaries. Today I think most doctors stay in Poland, the salaries and the working conditions have improved. I was busy interviewing and never saw the sights in Warsaw. Now I am here again, and it will be the time to explore this nice city.
21 July 2021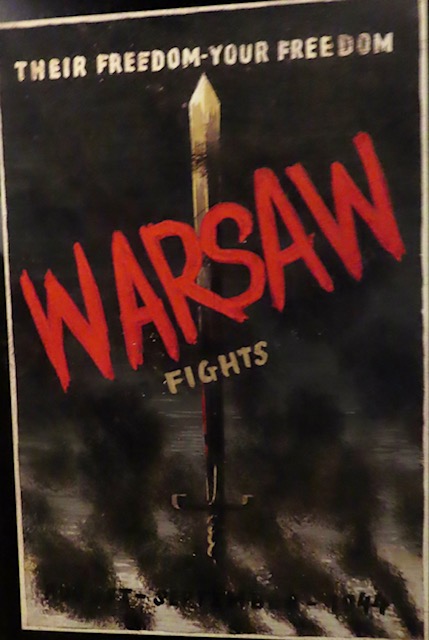 I was visiting the museum for the Warsaw uprising in August-September 1944. There were a lot visitors, Polish families. It is an important and horrible time in modern Polish history and something not to forget. The Nazi Germans killed and the Red Army let them do it.
22 July 2021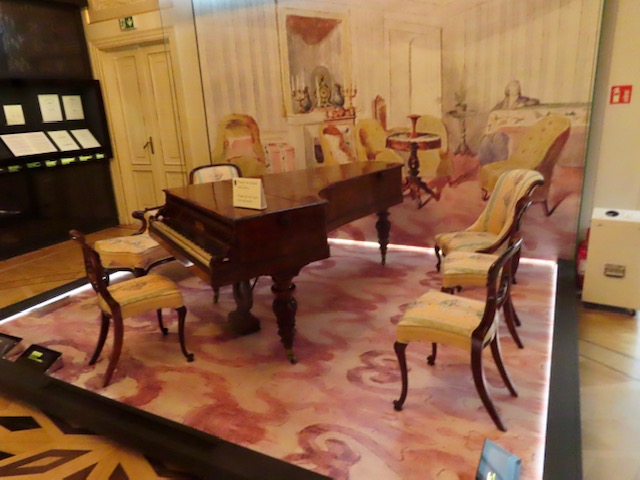 I went to the Chopin museum in Warsaw. It is about Frederic Chopin's short life. He wrote a lot of music, nocturnes, sonatas, mazurkas, polonaises and a lot more. He was a hard worker. His relation with the French writer, George Sand is a tragic European love story. I stood a long time in front of his grand piano imaging him playing and composing. His body is buried in Paris but his heart is in Warsaw.
23 July 2021
I attended the Chopin competition. 156 young pianists from all over the world compete to be in the final round in October. I was listening to seven of them. They were so talented. It is beautifull but complicated music. They are the best of the best. Music and art bring hope to world.
24 July 2021
Back at the Baltic Sea. I am enjoying life with good food and wine. A lot of people in the streets of Gdansk. The old Hansa town.
25 July 2021
I went to the Solidarnosc museum in Gdansk. It is very impressive. Everyone who support freedom and democracy should visit it. The workers in the shipyard were so brave when they started the big strike in August 1980. Lech Walesa is an icon of freedom. They were suppressed in December 1981, but the communists never won. Solidarnosc had the support of the Polish people and the free world.
26 July 2021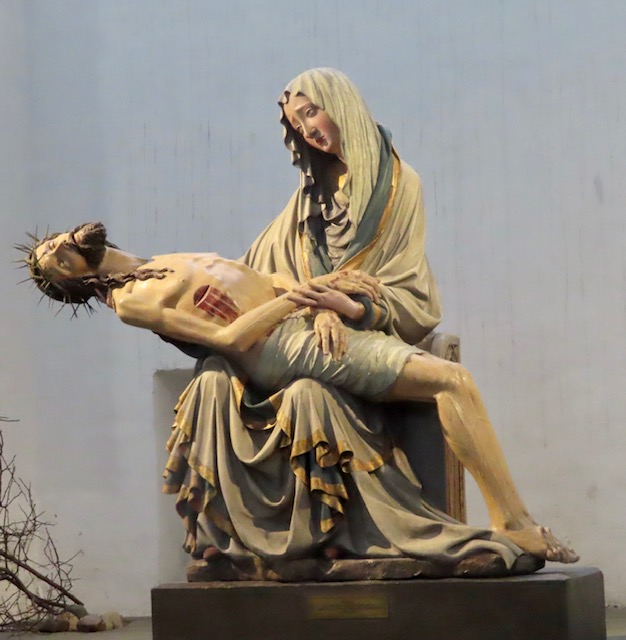 Gdansk is the gateway to the Baltic Sea, where the big Wisla river floats into it. Grain from the Polish fields were brought to Europe by the Hansa merchants. It was a German city called Danzig. A free city between the wars. Totally destroyed in WW2. Rebuilt and now a nice Polish city with many visitors for the Dominican Fair these days.
27 July 2021
I am in a delayed on a train in Stargard, Poland. One and a half hours. I am going to Stettin. It will leave in two minutes the friendly Polish passengers tell me. Cross my fingers for no more stops.
30 July 2021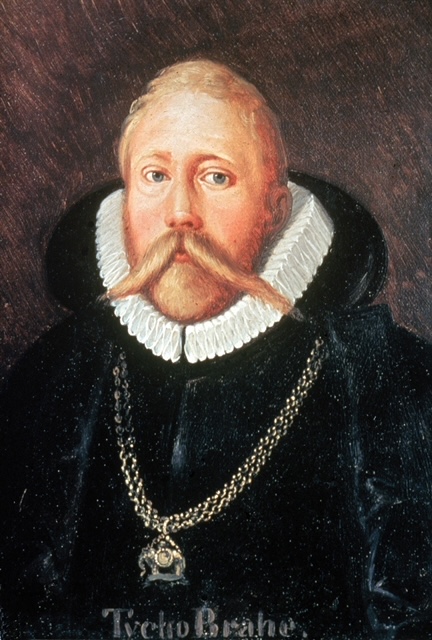 The last days were Tycho Brahe days. Tycho Brahe (1546 – 1601) was a famous Danish astronomer looking at the night sky form his observatory at the island of Hven in the strait of Øresund. He moved to Prague and made a calendar for Emperor Rudolf II. According to him the 32th days were bad days you should avoid, where everything goes wrong. I just met these days. We call them Tycho Brahe day(s).
31 July 2021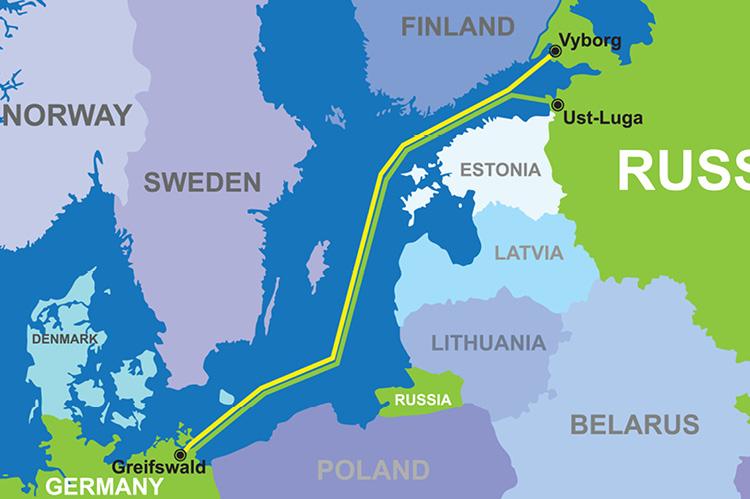 I went to Berlin to say goodbye to Angela Merkel. Well done, Angie. I will miss you. She said goodbye to president Biden in Washington and settled the dispute about the Northstream 2 pipeline in the Baltic Sea. Poland and The Baltic countries are not happy. They once again fear a German-Russian agreement.
1 August 2021
I met a manifestation at Unter der Linden boulevard. A lot of police came in riot uniforms. I asked one person what they were doing. It is for you, against dictatorship. I said there is no dictatorship here. He shouted some rude words. I read in the Danish news about riots in Berlin. Against covid restrictions. It is true. I was there.
3 August 2021
In front of many houses in Hamburg you will find stolpingsteine, stumpling stones, telling who were living there and taken by the nazis. In my house one survived Treblinca, another was denied treatment and died. Next door a Jewish family was taken to Minsk and killed.
4 August 2021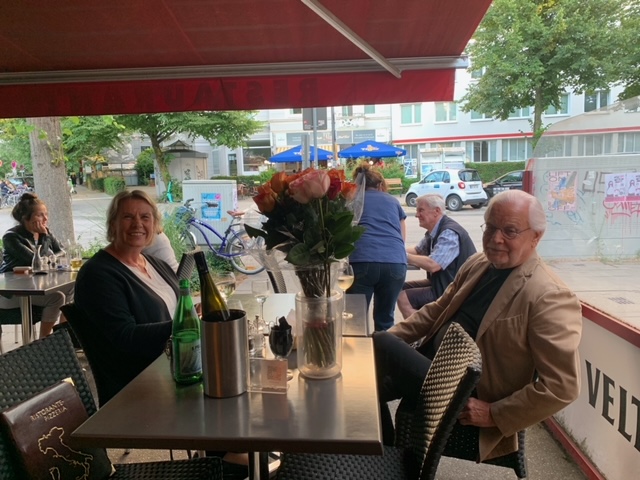 Good karma in Hamburg. I always have a postive attitude. Smile and talk to people. Most people I meet are very nice. Last night I enjoyed a nice evening at an Italian restaurant with a couple from Hamburg. She bought at lot of roses for her husband. That is good karma.
5 August 2021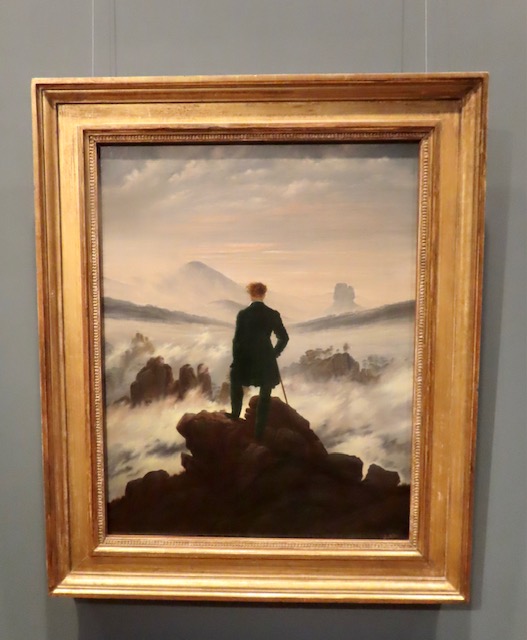 Towards new horizons in Hamburg. I am waiting for the train to Aarhus in Denmark. My trip around the Baltic Sea is almost finished. I saw the famous painting by Casper David Friedrich. Like the man at the top of the mountain I will look for new horizons.
6 August 2021
I am back in Denmark after a trip around the Baltic Sea. At the top of Denmark in Skagen, where the Baltic Sea meets the North Sea. It has been an amazing trip. Maybe I should travel in the other macro-regions the same way ? In Skagen I am back at my roots, I was born here 66 years ago.
Thank you for following our special envoy, Kurt Nielsen on his journey of the Baltic Sea region.
THE END