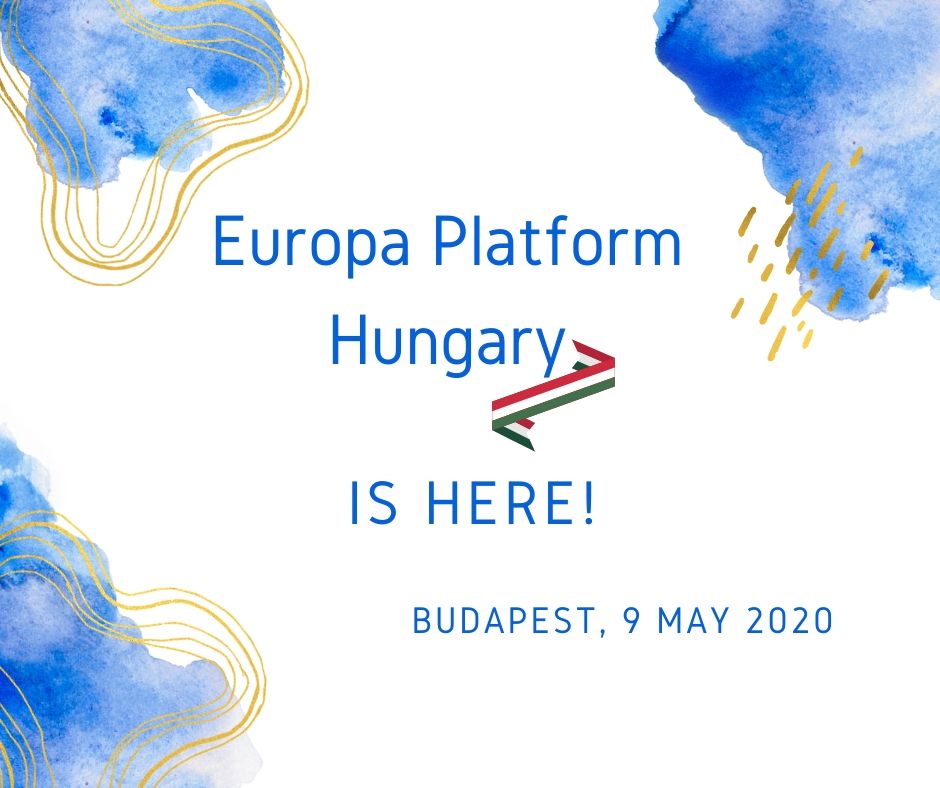 #EuropaPlatformHU
EUROPA PLATFORM HUNGARY is here!
9 May 2020
Europa Platform Hungary is a civil initiative that is open to non-governmental organisations and citizens interested in the future of Europe.
It aims to contribute to the successful proceedings of the Conference on the Future of Europe initiative. To this end, it organises wide-ranging information programmes, debates, events, elaborates proposals and engages in dialogue.
We are convinced that the European Union needs to be given a new perspective and this requires profound change. This necessitates on active civic involvement.
Europa Platform Hungary joins the Citizens Take Over Europe initiative launched on 9 May 2020.
Founding members of Europa Platform Hungary:
European House (initiator-coordinator) / Association for Horány / Association of German Municipalities of Baranya / Mr László Bálint / Mr Péter Békéssy / Bionic Musculoskeletal Foundation / Danube Academy / Danubiana Network Association / Falutour Association of Rural Tourism of Pest County / Fauna Foundation / Dr László Benedek Flamm / Foundation for Children with Autism / Foundation for the 21st Century Hungary / Foundation for the Development of eCommunities / Friends of Lights Association / Generation Europe Hungary Foundation / Mr Károly György / Dr Tamás Halm / Hungarian Esperanto Association / Hungarian Farmers' Association / Hungarian Porphyria Association / Hungarian Trade Union Confederation Kőbánya Branch / Mr József Simon / Cultural Association of Kistarcsa / Mining Workers' Union / "Oltalom" Sports Association / Peace Club / Privátbankár.hu / Mr Gábor Sallai / The English-Speaking Union of Hungary / Union of European Federalists-Hungarian Association / Women for the 21st Century Association / Women 's Round Table Association of Veszprém